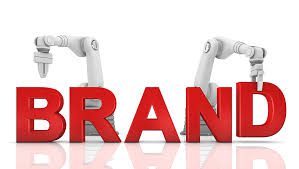 It's no secret that I'm a huge music fan- always have been- always will be. The other day I found myself watching a documentary about the new lead singer for the band Journey- Arnel Pineda. Like many my age, Journey provided the soundtrack of my youth and their power ballads created countless opportunities to ask for those "awkward" slow dances with girls of my school years.
Being a music purest, I was a bit put off by the idea that Journey felt as though they could replace the legendary voice of Steve Perry. I mean, come on- this is one of the greatest rock-&-roll voices ever recorded. Do the rest of the guys in Journey really think that they can pull the ole- switch-a-roo, with a new singer, no matter how close to the real thing he sounds, and people will just accept it?
As I continued to watch the show which is called "Don't Stop Believing" something interesting began happening to this hardened music critic and complete skeptic. I started believing myself.
Journey is an iconic brand in the world of music. Many times in the music industry a band has attempted to simply replace their unique lead singer and it has failed miserably.
Probably the most successful attempt was the Sammy Hagar replacement of David Lee Roth in Van Halen, but most will tell you in that situation the group actually became a completely different band. They wrote hit songs and sold millions of records with a completely new singer and sound. So they weren't really asking us to buy a new singer playing the band's old songs.
The Journey situation is completely unique in that you have an entire legion of fans- myself included- that really want to hear the old songs done in the exact same way that they were recorded back in the 70's and 80's.
The story of don't stop believing tells us about a poor kid from Manilla, in the Philippines, playing covers in a classic rock band who is literally chosen by the hand of "Rock Gods" to take on the hardest task any singer could ever take on- Replace the voice of Steve Perry.
As I learned more about this story, and about the man chosen to take on this huge responsibility- I also learned something about Brand Management that I think can benefit any individual or company.
Your Brand is your biggest asset and your loyal fans and customers are not interested in you morphing their favorite services and products into something that they don't even recognize. Yes it's important to evolve and adapt to new markets and economic realities, but don't forget what actually created your success in the first place.
Journey and their new singer are completely aware that people want to hear the songs they know and love exactly the way they remember them- and they will drive a long way and pay a premium to do so. While they have recorded and released new material with their new lead singer, they understand and accept what their audience is really there for.
Be respectful and humble of those that came before you in the organization. So many times I've heard new employees and even those in leadership talk trash or disrespect the people that came before them. Which seems so odd to me, since without those people there would be no role for them in the company. Whether you agree with decisions made or even like those that came before you or not, speaking badly of them really speaks badly of one's self.
Arnel Pineda has faced so many nay-sayers and people like myself that were angry- how dare this guy attempt to mimic one our childhood heroes. And yet when asked about Steve Perry he is so humble and appreciative that he's been chosen to share this amazing music with the world. He states that if he ever were to meet Perry, that he would be the first in line to get an autograph as he is first a foremost a Journey Fan.
Your loyal fans and customers will suspend judgement if they know you are working as hard as you can to give them the experience they demand. Look- people are smart enough to know that things will not ever go back to "the way they used to be" but that doesn't stop them from being nostalgic about the past. People will take notice and appreciate when they see effort being put into the smallest details to create a great experience.
As I watched the program, I saw the attention to detail that the band and especially Arnel Pineda put on himself to perform Journey's hit songs with precise accuracy. With so much pressure to sound perfect- the new lead singer won over the audience and skeptics like myself by his effort, his energy, his ability to be grounded, and yet still remain authentic to himself.
Your brand is the most valuable asset that you possess both organizationally and personally. As your brand ages and matures, your audience understands that it will not be exactly the same as it was years ago. What they will pay attention to is if you are still doing the work needed to support the brand and if you are willing the be respectful of the brand. They may even allow you to make significant changes to your brand along the way so long as they know you appreciate the ones that have allowed you and your brand to be successful all these years… the fans!
If you do these tasks, then there is no reason your fans "Don't stop believing" in you.
Thoughts for the week:
Stay true to your values. That's why you were a success in the first place, and that's how you make incredible things happen -Rafe Offer
Determine who you are and what your brand is, and what you're not. The rest of it is just a lot of noise. -Geoffery Zakarian
Loyalty is not won by being first. It is won by being best.- Stephan Perssan
It takes 20 years to build a reputation and five minutes to ruin it. If you think about that, you'll do things differently.- Warren Buffet
Leaders Think And Talk About The Solutions. Followers Think And Talk About The Problems.- Brian Tracy
Looking forward to our next connection
Coach Tim