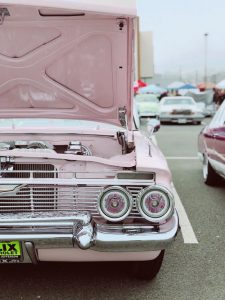 Whenever a team isn't performing at the level they are capable, there is bound to be frustration. Sometimes this frustration can lead to a whole host of other dysfunctional team behaviors like "the Blame Game," "Passing the Buck" and even "Checking Out" on yourself and the team.
This past weekend after watching a day of College football, former Ohio State head Coach Urban Meyer was asked to share his thoughts on why certain teams couldn't seem to perform at the level they were expected. His answer was a true lesson in leadership that transcends the playing field and applies to any team looking to achieve at the highest levels.
Coach Meyer shared that when a team doesn't perform people will often say the players aren't good, or the coaches are good. He didn't buy that and said that is just an excuse. Players don't forget how to play, and coaches don't forget how to coach- while they may have times when they don't play or coach very well- the issue isn't usually a lack of talent or ability.
What then is the problem for an underperforming team?
His answer was simply to: Check under the Hood
When it comes to a team, what exactly does that mean?
Checking under the hood starts with Trust- or a lack of it. If your team isn't performing, ask yourself- does your team trust the leadership and decision making of the organization? Does your leadership trust the team to execute a plan? Do your individual team members trust each other to perform their roles and responsibilities?
Trust is the foundation of any high performing team. Without it, talent is irrelevant, and strategy is meaningless. Learning to trust others begins with the difficult process of trusting yourself enough to ask the hard questions about the organization.
Once you've decided about trust the next piece to look at is Organizational Culture. What is the underlying culture of your team? Is it productive or dysfunctional? You can have a great plan and highly talented team members, but are they committed to actually doing the work necessary to perform at the highest levels or are they waiting for others to do the work?
Commitment and accountability are easy standards to achieve when everyone is watching, but what are people when no one is watching? How are the behaviors demonstrated on a consistent basis creating a culture of success both in and out of the workplace? Many teams and organizations talk the talk– we're going to win, we're going to be number one- but is the daily work effort and willingness to learn actually happening?
Culture is caught, not taught. For a team to be successful everyone gets to start Walking the Talk and actually doing the little things on a consistent basis to lay the foundations for success.
Finally looking under the hood mean being Unselfish. A team isn't about one or two people always shining and basking in the glory. If you have a team that's constantly looking at "What's in it for me?" then sadly you don't have much of a team. Being unselfish means doing to dirty work, and the not so glamorous tasks that provide the glue of a high performing team. No matter the level of talent and experience- is the team being unselfish and sharing both the struggle and the success by holding everyone accountable to the same standards and expectations?
Coach Meyer has defined a simple 3-point plan for any team and organization that wants to be successful and he has the awards and accolades to prove it. So before you start replacing team members and firing leaders in your organization, start by doing some of the most challenging work that leads to the greatest rewards.
It's not easy looking inward to solve your problems, yet it's the only clear path towards long term sustainable success.
Start by Checking Under the Hood.
Thoughts for the week:
None of us is as smart as all of us- Ken Blanchard
We are not a team because we work together. We are a team because we respect, trust and care for each other. –Vala Afshar
The strength of a team is each individual member. The strength of each member is the team. –Phil Jackson
Cooperation is thorough conviction that nobody gets there unless everybody gets there. –Virginia Burden
Never doubt that a small group of committed people can change the world. Indeed it is the only thing that ever has. – Unknown
Cheers to your continued success, your growth and above all your health
One Quarter Turn at a Time