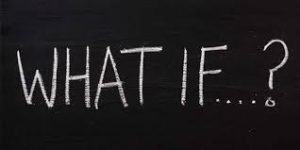 Spring has finally arrived and with it a sense renewed energy and new beginnings. This is also the one of my favorite times of year as it's marked by the March Madness basketball tournaments taking place throughout high schools and colleges all throughout the country.
What's unique about these basketball tournaments is that every team in the country is included. Every High school with a team has a chance to play in their local district tournaments and if they win, they get to keep on playing. The same is true for college programs as they all are invited to play in their conference tournaments. If they win, they get to keep on playing as well, and if by some chance they happen to capture the conference championship they are invited to the Big Dance of the NCAA basketball tournament. Then it all starts over again.
While it's true that the best teams and programs tend to win, it's also true that they do not always win. Sometimes it's a team with players that you've never heard of, from parts of the country that you aren't familiar, from places you barely knew existed. Many times, these teams haven't had much success the entire year. In fact, they've struggled to compete night in and night out and seemingly have no business playing so deep into the post season championships.
But that's the magic of this time of year. Each team has a clean slate and zero wins or losses. It really doesn't matter what has happened up to this point in the season, it only matters what happens next. And what happens can be truly inspiring and amazing and only happens when we are open to the possibilities.
Think of your own business and your own life…
You've put in the effort and the work to get through the tough times. Can you appreciate and apply the lessons learned and the progress you've made up till now? Everyone lived a past that has already happened and can't be changed, but the future is wide open to as many outcomes as you can imagine. All you have to do is allow yourself to believe the possibilities.
Ask yourself- Are you open to the possibilities or limiting yourself based on your past outcomes?
Spring is a great time to clear off the slate, start from zero, what's happened up to this point has already happened, the pages have already been written. Now you get the opportunity to write a new script, create the future you have always wanted, and use the past as fuel to ignite your own personal run towards a championship.
March is a time for Madness. Remember, the past does not equal the future. The future is up to you. Are you open to the possibilities?
Cheers to your continued success
One Quarter Turn at a Time
Thoughts for the week:
The past is behind, learn from it. The future is ahead, prepare for it. The present is here, live it.
-Thomas Monson
Just because the past didn't turn out the way you wanted it to, doesn't mean your future can't be better than you've ever imagined. – Unknown
You can't go back and change the beginning, but you can start where you are and change the ending. -Unknown
Be loyal to your future, not your past. –Unknown
Looking forward to our next connection.
Coach Tim