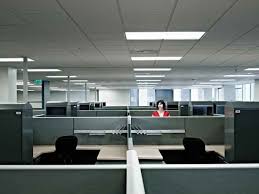 Barring yet another wave of Covid outbreaks, it appears that most of the country will be back on track over the next few months. While mask wearing and social distancing may be here to stay for quite some time, many businesses and organizations already have protocols necessary that will allow their people to safely come back into their offices and workspaces. The real question many I've been speaking to area asking is:
What will coming back to the workplace really mean?
So many have gotten comfortable and fully embraced the idea of working from home, yet it seems as though there is no real plan or discussion taking place about what coming back to work is going to look like? Home offices, video conferencing and new technology have made this transition somewhat seamless in many companies, in fact some organizations have abandoned the idea of bringing back their workforce to any centralized location. So how are we going to address the dilemma of bringing everyone back or if we should even consider that at all.
For example, one of my clients just received news from his organization that anyone that has an office will be required to start coming in as normal starting this month. Another client has basically been told not plan on coming in until 2022. Yet another has been working in the office every other week. Some even split days during each week, one day on one day home.
The reality is no one really seems to know what to do next and we've all gotten used to the idea that nothing is ever really being decided with regards to the actual "place" our work needs to be completed. My question for you is what are you planning to do and how have you included your teams in the process?
Not long ago a hip new office design in a prime location with all the latest bells and whistles would help you attract high quality talent to your company. Now many of those same talented employees would rather roll out of bed in sweatpants and a tee-shirt to start their workday. No stressful commute, no extra travel and meal expenses, and hours of their lives back in the plus column. When reviewing the balance sheets and looking at the hard costs of having a giant office space in an expensive location, some companies can't seem to justify the actual the cost benefit.
While there was a lot of initial push back, it seems many workers like the flexibility they have working from home as it eases the burden of picking up children or dropping them off at after school sports and activities. It also gives them the freedom to care for an elderly relative and schedule doctor and dental appointments without going through a rigorous company process for approval.
Yet there are still many people that prefer to come into the office and keep their work separate from their homelife. For many, working from a home location isn't that ideal for a multitude of reasons. And let's face it there are a lot of people that just like getting out of the house even if it's just every few days.
The fact is, the modern workplace has profoundly changed and probably isn't ever going back to what we had pre-covid. We can no longer expect a "one size fits all" for our workforce, and is that really a bad thing? This next gen of worker will prefer to be rewarded not by the amount of hours they spend inside a building but rather on the value they create for their organization during the time they are working.
Work then, is no longer just a place, but a set of values and standards we all hold ourselves accountable to. Leading and managing remote teams and on-site teams has taken on an entirely different shape and importance in the emerging economy. As a leader you can either choose to adapt your style and processes to meet these new expectations or roll the dice and see how "the way we've always done it" works out for you.
Ask yourself some valuable questions to decide what is truly important in your workplace.
Are we valuing our workers based on performance and production, or the number of hours they spend in the building?
Do we need everyone on our teams in a central location every day, or can we create something that works best for each of our team members?
What's our plan to re-integrate our people back into the workplace? Have we gotten input from our teams to help with the process?
What are the values and expectations that we hold as an organization and as leaders in our company? How are we demonstrating those on a daily basis?
What can we do to better support our individuals and teams as we offer them the opportunity to come "back" to the workplace?
Work is no longer just a place, it's a value proposition. Both sides get to re-think what value they bring to their company and what their company truly values. If these two match up then it's game on- if not, start deciding how you want your organization to look in the post covid economy. Because one thing we've learned over this past year is that change will come whether we want it to or not. How we prepare ourselves for it is up to us.
Cheers to a post covid world- your success and most of all your health
One Quarter Turn at a Time
Thoughts for the week:
My hope is that our new normal, today, exposes what was wrong with our old normal, yesterday, and sets us up for a better normal, tomorrow. – Dwayne Reed
The only way to make sense out of change is to plunge into it, move with it, and join the dance. –Alan W. Watts
If you are depressed you are living in the past. If you are anxious you are living in the future. If you are at peace you are living in the present. -Lao Tzu
Looking forward to our next connection
Coach Tim