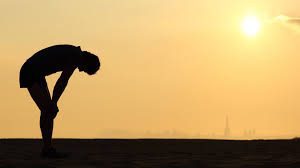 It's no secret that I'm a huge Michigan Wolverine fan and that College Basketball's March Madness is my favorite time of year. Last night my Wolverines won the outright Big Ten Regular season championship. Fittingly they did it by beating our in-state rival Michigan State, sorry to all of my Sparty friends and family.
After the game I watched an interview with the Michigan head coach Juwan Howard and was inspired to hear a true testimony for what it takes to be a leader.
I think it's safe to say that the past 12 months have been some of the most challenging times any of us have ever faced. Survive and advance has taken on an entirely new meaning as all of us have had to adapt to life during a pandemic and make sacrifices to get through.
Now imagine the life of a student athlete. Covid testing every day, no hanging out with friends and family during the season, strict limitations on everything you can and can't do. Oh, and by the way, attend a full schedule of virtual classes and exams which anyone with kids can attest isn't all that easy to begin with.
Juwan Howard spoke about his team overcoming all the obstacles they've never faced like limits on how much the team can practice, virtual team meetings, playing day in and day out with no fans to cheer you on, and so many other things that can impact the team which are completely out of your control.
He went on to speak to the importance of setting and committing to individual and team goals, building championship habits, getting buy in from everyone, persevering when things don't go your way, and doing the little things necessary to achieve at the highest levels.
The most impactful statement he made however was his admission that everything about the past 12 months has been hard. Building championship habits is hard. Putting in the extra time and work when you don't feel like it is hard. Showing up every day and giving your best effort is hard. Winning at anything is hard.
And "Everything you want in your life is on the other side of hard."
This statement sums it up perfectly.
This past year had been hard on our families, friends, businesses, clients, customers and everyone we've come into contact with. Staying focused on our goals, putting in the extra work necessary, and sticking to those habits that we know create the best outcomes for ourselves and our businesses has been hard. Yet is feels like we are getting close to the end of a really dark tunnel, there is a faint glimmer of hope shining dimly in the distance. These next few months will most definitely be the hardest months we've experienced.
Now is the time that leaders lead, and championship teams double down on their efforts and keep moving forward. Courage isn't the absence of fear, but the will to keep pushing ahead when the outcome is unknown. It's hard, but now is the time to be courageous. We are all standing 3 feet from gold, so let's not stop digging.
Yes, it's going to be hard and you know what?
Everything we want in our business and in our lives is on the other side of hard.
Cheers to you embracing the hard, staying healthy and continuing your journey towards success
One Quarter Turn at a Time
And of course GO BLUE!!!!