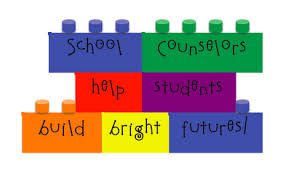 This past weekend I attended a retirement party for my older sister who has worked at the same high school in our hometown of Ann Arbor as a teacher, gymnastics coach and counselor for 32 years. Working anywhere for that length of time is something we probably won't see in the modern workplace but working in the same building and the same high school you attended growing up is truly a remarkable feat.
As you can probably imagine in over 3 decades my sister has formed many strong relationships, and connected deeply with students, staff, parents and administration and the attendance at this party is rivaled only by the graduation ceremony that took place for the school in recent weeks. People of all ages and from all parts of the country came to celebrate a career that has touched so many people through the years.
As she spoke to and the crowd who were all doing their best to fight back the tears, there were a few valuable lessons she embodied that ring true for anyone that plans to make a difference in their business, their communities and to those they choose to call family. So in honor of 30 plus years of tireless service- here's to you Big Sis!
Choose a job that you truly love. Teaching and Counseling is what my sister loves, probably handed down to her from our mom what was also an educator. When you love what you do then it usually doesn't feel like work, it's just an extension of who you are. While this may seem obvious as you get older, when you are young it's easy to get sidetracked chasing a dollar or get swayed by what others think you SHOULD do vs. what you are MEANT to do. When you follow your passion the days, months and years fly by, and even the most difficult days are worth the effort.
Meet people where they are. My sister once told me that she has kids at her high school that are trying to get into Harvard, and kids that can barely find their lockers. Some kids come from families that seem to have everything, and others that struggle to put meals on the table. There is no such thing as one size fits all when you work with people. Showing empathy, compassion and helping people create a plan that works for them is what effective leaders do every day.
Be there for the people that need you… & Show up! If you think you have a busy calendar than you haven't ever seen my sisters. Her weeks and months are filled with events, meetings, conferences, birthday parties, celebrations, sporting events, church ceremonies, and let's not forget graduations and I haven't even scratched the surface. Being around her can really wear you out. EVERYONE wants her to attend something and she somehow makes the time to show up for everything. Your teams and those you serve want you at their most important events as well and while it's impossible to attend everything, make the effort to be there for your people.
Family ALWAYS comes first. I already mentioned her over packed schedule of "other people's" events, but my sister has 3 amazing and active kids and a husband of 30 years as well, and Mama Bear was always there for her cubs. Anyone that knows my sister knows that nothing is more important to her than her family. Yes your work should be fulfilling and hopefully you love your job, but let's not forget why we work so hard in the first place… for our families. Put down your smartphone, shut down your laptop and spend some real time or have an actual conversation with those you care about the most in your life.
And finally, know that you are having an impact on those you serve and that you matter. My sister shared a story of a time her and her husband went out to dinner and sat outside in downtown Ann Arbor on a warm summer evening. Throughout the meal scores of kids, families and her colleagues kept coming up to say hello, giving her hugs and telling stories of how she had helped their sons and daughters in high school, or how she wrote a letter to a college admissions office, or how she had done something for them that made such a difference. This lasted the entire meal and when it was time to get the check the waiter who was clearly impressed asked her if she was someone famous. She said "No I'm just a high school counselor"
As they were left the table the waiter came over and gently grasped her on the shoulder and simply said. "You are a lot more than a high school counselor… you mattered."
We don't get to choose the situations that occur during the course of our workdays. But we do get to choose how we show up every day. The right energy, the right attitude and the belief that those things you do matter to those you serve, even on the days we don't think we've accomplished all that much. Remember you don't need a title or a team to be a leader, you lead every day from the chair you reside.
Friends, in a time when there seems to be so much bad news on our TV screens, I would ask you to turn that noise down for a few minutes and think about your own community. My sister's story is a story that can be told throughout the country with countless of educators that have chosen to devote their professional lives to our children and our communities, and you know what? These people matter. More today than ever before. Take some time to celebrate the lives and careers of the ones in which we entrust our most precious assets.
As I mentioned earlier, at her heart my sister is a teacher and so I want to thank you "Big Sis" for being such a great to teacher to me all these years – Love you
Cheers to the educators of the world that have such a big impact
One Quarter Turn at a Time.
Thoughts for the week:
Often when you think you are at the end of something, you are at the beginning of something else. -Fred Rogers
After climbing the mountain you can always enjoy the view. – Unknown
You Can't Retire from Being Great. -Unknown
The trouble with retirement is that you never get a day off. -Unknown
Looking forward to our next connection