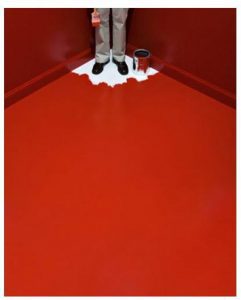 If there is anything we've all learned over these past 4 months it's that no matter how great things are going or not going at the time, things are bound to change. It's also true that no matter how great your plans are, or how well prepared you think you may be, some things you just can't plan for.
I'm quite certain that as most of us were creating our plans and goals for 2020, no one thought about the possibility of a global pandemic that would keep everyone on lockdown and basically shut down the world economy. Yet it happened and we dealt with it and are still dealing with it, hoping and praying that we will soon start seeing that elusive faint light at the end of this long tunnel.
The thing that I'm not sure many are really thinking about is that the end of this tunnel is really the beginning of a much longer and challenging road. Whether you are just getting your business up and running again, or busier than you've ever been, now more than ever is a good time to starting planning how you and your business are going to move forward from your current situation.
I've tasked groups I'm working with to start this process by asking a few questions:
What have you and your organization done well up to this point?
Where are the opportunities for improvement?
What are the biggest lessons you've learned about yourself and your teams?
How are we preparing for the new world -not the end of the world?
A client recently told me that we only get to tell those we serve that "We weren't prepared" one time. We can't afford to share that same message a second time if we plan to be a viable business moving forward.
Mark Cuban made a statement early in the pandemic stating the way organizations and people act and behave in the middle of and after this pandemic could define their brands for the next 20 years. What that means is that even if you made some big mistakes over the past four months- the way you and your organization show up in the next few months are can still have a huge impact on your personal/professional brand and your success in the New Economy.
If you happen to be in the final portion of your working career, then what you do now will probably define your legacy long after you are gone. If you are just starting out your career you have an amazing opportunity to really dig deep and decide what type of organization you choose to devote your service, and most importantly what type of leader you plan to become. And if you happen to be right in the middle of your working years, then now would be a great time to start getting clear on who you are and where you are going.
Planning, strategizing and setting goals for yourself now, can have a lasting impact on you and your personal brand. What do you want your personal Brand to look like moving forward? How are you communicating and behaving today to reinforce your brand? Are you committed to taking the action that will support your brand, even when things don't go according to plan?
The good news for all of us when we finally get to the other side of this is that we know whatever obstacle or challenge presents itself, we have the ability and the confidence to pivot from our well-designed plans. We've proven once and for all that we can erase our white-boards, start over again from scratch and still come out the other side. Even those most averse to change have made adjustments that they previously felt would simply be impossible.
A good exercise to conduct this week would be to take a look at your 2020 business and personal plan. Review what you had accomplished prior to the bottom dropping out of everything. Now take a look at the rest of it and decide what parts of your plan are still relevant and can be continued.
Once you've done that, take a look at those other goals and objectives that no longer seem relevant and do one of two things. Either delete them off the list completely or make the necessary modifications that are going to be required in the coming months.
This is not the time to create a detailed or perfect action plan. This is the time to START thinking about how you plan to engage in your role within your business and in your life. Start thinking about what you CAN do, what you have control over. What are some realistic objectives and outcomes for both you and your teams? How are you planning to communicate those plans and embrace the shifting priorities that most assuredly will come in the coming months?
And know one thing- Sometimes things aren't going to go according to your plan. Be ok with that, start each day from where you are, make the slight adjustments or Quarter Turns, and keep moving forward.
Remember, we don't create plans so that things will go perfectly, but rather so that we have a way of getting ourselves and our teams started during chaotic times. Know that your plan isn't perfect, it will change, and that having an imperfect plan is much more comforting than having no plan at all.
You've learned so much over the past four months. You've done things that you've never been asked to do and you're still here, now is the time to put all those lessons and knowledge to good use. That's what leaders do!
Until next time- Cheers to your success, your growth and most importantly your health
One Quarter Turn at a Time.
Thoughts for the week:
Plans are nothing, planning is everything. – Dwight D. Eisenhower
A good plan today is better than a perfect plan tomorrow. –Proverb
Planning without action is futile- Action without planning is fatal- Cornelius Fitchner
You have brains in your head, you have feet in your shoes, you can steer yourself any direction you choose. -Dr. Seuss
Looking forward to our next connection